Hey guys,
I would first like to start out by saying that I am pretty upset because our house closing got delayed again. I don't understand why when you pay someone to do their job that they aren't able to complete that task. I mean we provided them with EVERYTHING they could possibly ask for even going so far as to snooping on Ryan's banking account to see what he has bought since last time they were nosy and asked for it. I mean come on, there is no reason to need to know exactly what we buy, do you really think that our trip to Wendy's is that important as to whether or not you approve us to buy a home?? I think not. All they "claimed" to have needed is the proof that the check from the title company cleared and we sent the check image and proof that we gave the people the check and they were able to check with the title company to prove that the check was in fact a good check but they still seemed to need to look at the bank account again and see that the finances were removed from the account. It seems ridiculous! Although, maybe i'm wrong and don't know anything about this process and closing gets put off TWICE all the time, but I highly doubt that there is any reason for this. I mean putting this off is not only a hassle on us but also the people who are selling the house who have already moved 5 hours away and have to plan a trip down here every time only to say "Oh never mind, you actually wasted your trip and wasted the time off that you had to schedule to be here ..." And one last thing, we had the internet installation set up for Friday morning and now it has to be rescheduled for the next week sometime because it had to be canceled since we wont be there and the house wont be ours yet. So when we move in we will have no TV and no internet, thus nothing to do... Oh Joy!!!
Sorry if you read all that and think I'm crazy, I'm really not, I just am upset and needed somewhere to vent.
-----------------------------------------------------------------------------------------------------------------------------------
On a happier note I need to catch-up on my blog challenge
Day 15: Favorite Bible Verses
1 Corinthians 13: 4-8 & 13
4
Love is patient, love is kind. It does not envy, it does not boast, it is not proud.
5
It is not rude, it is not self-seeking, it is not easily angered, it keeps no record of wrongs.
6
Love does not delight in evil but rejoices with the truth.
7
It always protects, always trusts, always hopes, always perseveres.
8
Love never fails.
13
And now these three remain: faith, hope and love. But the greatest of these is love.
I found this cool picture:
Also in my room I have 2 crosses with this verse that I love. I would love to start a cross wall like many people have in my new house. Here are my crosses:
I played with the effects and I think it looks cooler. :)
Another verse that I like is:
11 For I know the plans I have for you," declares the LORD, "plans to prosper you and not to harm you, plans to give you hope and a future.
I also have a painting that I found at a garage sale that I have hanging in my room with this verse on it.
Well if I could choose any home in any price range I'm not really sure what it would be. I have aspects that I would like but nothing that I really need in a dream home. If you want to see my dream kitchens then go here.
I would for sure need a large laundry room
A separate room for the toilet. (I know I'm weird)
Large living space that opens into the kitchen
Wood floors and carpet in the bedrooms
I also like the look of stone on the front of the house
Also a dark wood garage door.
That's all that I can think of for now but I'm sure there are many more things I would want in my DREAM home. :)
Here are some pictures of homes that I like: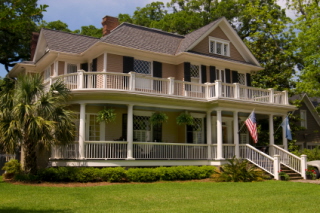 This one is really cute and it also has the wooden garage doors that I love.
This one is a little too big for my liking but I like the look of it.
See this has the stone and the garage door I LOVE!
Anyways, I could go on for days but I will stop there. Thanks for reading and stopping by. :)