Hey lovelies!
It has been so long since I have posted a normal post but I just haven't had the time to get around to it. However, I love to link up with
Taylor
so here I go!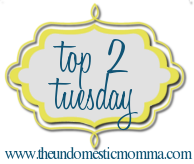 Top 2 Things I have learned about money:
Save money if you can.
I understand that some people have a lot to pay for and can't afford to save any of it but if you are able to put away some money then DO IT! I worked my junior and senior year of high school and hardly spent any of it. I haven't worked the two years I have been in college because school takes up so much time but I still have money in my bank account. It's nice to be able to splurge and buy something for $100 and not have to worry that my bank account is going to be overdrawn. I know some friends that will blow every bit of the money they earn from working on clothes and then be out of money and what do you really have to show for it. I love to shop myself but I couldn't spend everything I have on clothes.
Save some cash outside of your bank account
P.S. This is not me holding the cash. haha.
When I travel I like to have some cash to take with me. I feel that it helps me regulate what I spend and where I spend it. If I only bring $20 in cash I'm more than likely only going to spend that and not use my card too. I also like having some cash stored at home so that I can grab it for things that only take cash and not have to worry with going to the bank. I hardly ever have cash in my wallet because i know I will spend it but if I put it in there specifically for a purpose then I will be less tempted to use more than the amount I set aside.
************************************
It has been super nice here in Dallas so we decided to take Cali to the doggy park and she had a blast. She was so tired when we got done and just laid down and went to sleep. This is very unusual for her because she is so active all the time.
Running around.
Isn't that fire hydrant so funny??
Running with the big dogs. She looks so small compared to the giants that were there.
When other dogs would try to fight she would lay down and give up. Haha. Do you see her out there??
Looking so happy!!
Come back for tomorrow when I post what i'm loving with Jamie over at
This kind of love
.